"AN UNSUITABLE BOY"
That's what karan Johar calls himself in his upcoming biography called as "AN UNSUITABLE BOY".
Karan has given indian cinema a pleasant vibe with his romantic films. From 'Kabhi Khushi Kabhi Gham' to 'Ok Jaanu', he is given an all new tastes to bollywood. He is always in talks about his sexuality. Moreover the audience is also very curious to know more about his personal life whenever he is seen doing some unique yet funny stuff on reality shows.
He has said it all……
In his upcoming biography, he opens up about his personal life and his achievements and struggles so far. Furthermore, Karan Johar is a multi-talented guy known for his direction/production/judging skills. He is seen on every reality show now-a-days. From his assistant director phase to a big producer/director plus a villainous acting skills he has outperformed in every field.
He has told everything with this book.
Karan Johar is no more guarded about his personal life. He has spoken many times about his sexuality and doesn't shy away from opening up about being a gay.
Karan Johar is revealing all this and much more in his newly released biography titled 'An Unsuitable Boy'. A Times of India report shared some edited excerpts from KJo's biography, which has been co-authored by Poonam Saxena
He answers that he is a gay
Karan Johar has come out candidly on matters of sex and sexual orientation, just stopping short of a bald admission. One of his quote reads as, "Everybody knows what my sexual orientation is. I don't need to scream it out. If I need to spell it out, I won't only because I live in a country where I could possibly be jailed for saying this. Which is why I Karan Johar will not say the three words that possibly everybody knows about me."
For the first time: @karanjohar​ on Karan Johar
Coming soon!#AnUnsuitableBoy#FirstLook pic.twitter.com/jKrS4lM7wU

— Penguin India (@PenguinIndia) December 29, 2016
Further, Karan talked about his consciousness about his looks and how and when he started to work on it. He writes,
"While growing up, I was combating a hundred issues in my head.
The thought of sex made me awkward; it almost rattled me. I thought, am I asexual? Why am I not feeling this? Why am I not doing anything? There was a lot of turbulence in my head.
For me to address it, talk about it, discuss it, was a big no-no. I brushed it under the carpet all through the making of Dilwale Dulhania Le Jayenge and Kuch Kuch Hota Hai.
Furthermore at that time, I was also very large and was grappling with my weight issues. I felt physically undesirable. Post Kuch Kuch Hota Hai,
I further had actually started working a little on my looks. I had lost some weight and had groomed myself a bit. Finally, I had developed a little spring in my step, a little confidence. That's when my first encounter happened, after the release of Kuch Kuch Hota Hai, out of the country."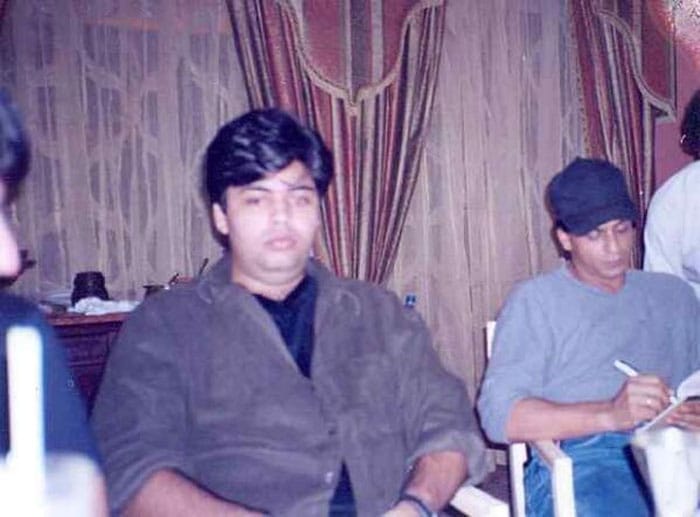 I hope you liked the article, if you do, then please hit like on our facebook page.