A Very Happy Diwali To All!!
So with all the anticipation and preparations the festival of lights is here. We all get very excited for Diwali even before it comes. This excitement begins from 2 weeks before Diwali and when it comes to girls, you never know from when they start the preparations.
While we all are busy celebrating and enjoying with our family, our soldiers are safeguarding the border and fulfilling their duty. Yes, they don't really get time to celebrate Diwali with their families. Their children and their families long for their one glance, when we here are busy enjoying with our families.
So, this year, let's celebrate this Diwali with our JAWAANS. This year the government of India has come up with a very interesting initiative. 
We can send our greetings and messages to our soldiers this Diwali because their contribution is paramount. This is such a great time to show our gratitude towards our soldiers. The contribution and sacrifice is irreplaceable and we, at our end, can atleast do something like this to make their Diwali prosperous. 
Such an initiative of our government is appreciable and we can send our messages through: mygov.in
This campaign lead by our Prime Minister, Narendra Modi, indeed shows respect for our soldiers and definitely dedicates Diwali to them. 
For second successive year, Prime Minister, Narendra Modi also visited our soldiers at  Dograi War Memorial, in Khasa, Amritsar, placed wreath at venue of the toughest battles fought and won by India  and celebrated Diwali with them.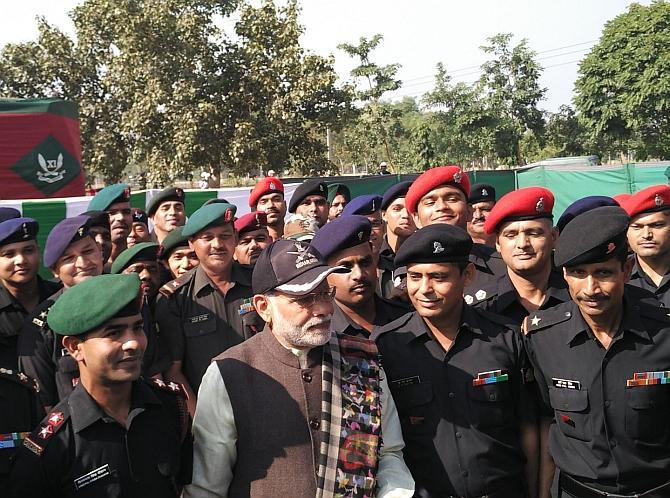 Our Prime Minister, Narendra Modi along with many others like Akshay Kumar and Virat Kohli have also send their greetings to our brave soldiers.
https://www.youtube.com/watch?v=vbfJU5SxJ50 
Let's make someone happy this Diwali and why not start with our soldiers?!