Flipkart- one of India's very own E-Commerce giant that is now giving tough competition to the Big-league bosses from all around the world such as Amazon and Ebay is now in the good books of a lot of Indian consumers. However, what started as a startup in a 610 numbered flat in 2007 had a serious uphill battle to make a mark. 
In the journey, Flipkart's most unique, talked about and bold step was the 'Big Billion Day' sale in 2014. The advertisments that began to flood the newspapers and TV channels claimed that 'India will shop like never before' and indeed, we did.
However, in the past two years (ever since Big Billion Day was launched for the first time), many consumers have had complaints and issues regarding goods being out of stock, cancellation of delivery, sudden increase in prices, falsified discounts, etc.
So, here are 3 major ways to ensure a safe, satisfactory shopping experience:
1.  Avoid 'Cash On Delivery' payment option: 
The Cash On Delivery (COD) basically means that you pay the money in cash when the product arrives at your doorstep. While it has its fair share of convenience, try and avoid CODs especially during such Sale periods.
When an E-Commerce event such as the Big Billion Day takes place, the demand for any product multiplies within seconds of the product being live on the website. As a result, often those orders that are conducted with the COD option,  get cancelled.
If you pay during the time of finalising the order, Flipkart (or any other E-Commerce company) is obligated to complete the delivery without cancelling the order.
Using credit/debit cards have its own benefits such as getting massive saving discounts and additional offers. Flipkart, specifically is giving an additional 10% discount to the SBI credit/debit card holders.
2. Record UnBoxing Your Parcel:
This may sound a bit weird at first but once you read how Flipkart once delivered a Nirma soap bar in stead of a Samsung smartphone, you will understand how important it is to recording unboxing your parcels every single time.
Be it during the mega sales or any other time, make it a habit of recording while unboxing.  Much like the infamous case mentioned earlier, unboxing the parcel provides you with a concrete proof of such an unfortunate incident. Better safe that sorry, eh?
3.  Compare: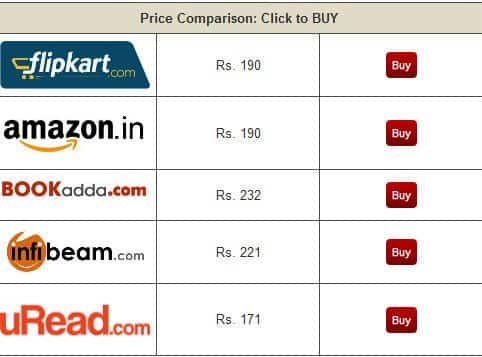 This is probably the best and the most useful advice anybody could give you if you are planning on shopping online.  Always compare the prices of the product you are interested in buying, if you want to save a lot of money in doing so. 
It is not important to stike to Flipkart. Currently, most of the major E-commerce brands such as Amazon (Great Indian Festival), Snapdeal (Unbox Diwali Sale), Jabong (Jabong Fashion Fest), etc. are conducting similar day-to-day sales schemes.
Many add-ons and applications such as My Smart Price and Buy Hatke can be easily used to compare the prices of the same product from two different sites.
Other than that, there is a graph visible below every product that depicts the change in the price of the product in the past few days. If you see that the price has actually fallen from what it was a day ago, then you will most certainly save a lot of money. 
To know more about a few of the other mistakes that you can most probably avoid while buying products online, check out the video below: