Veteran actor Amitabh Bachchan always shine on social media, be it facebook or twitter. But recently the actor again came into media reports when he penned a heartfelt letter for his grand daughters; Aaradhya Bachchan (daughter of Aishwarya Rai Abhishek Bachchan) and Navya Naveli (daughter of Shweta and Nikhil Nanda) and shared it on internet as well. The actor also added that "I would like to share this letter to the world just because this letter is not only for my granddaughters but for every granddaughter".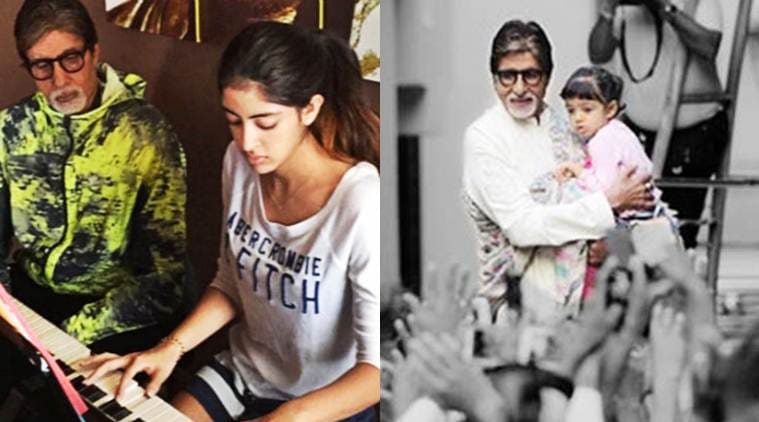 He also lightened the mood when he reffered to Aaradhya by saying, "Namaste Aaradhya, I don't know when you'll see this, but this is how I looked in 2016″.
Following is the letter by our very own BIG B.
He asked his granddaughters to be fearless and do what they want to do regardless of what the world will think of them.
He further added that  "It will be my honour to be known not as Amitabh Bachchan,but as your grandfather".
He also shared the video in which he reads the letter aloud to Aaradhya and Navya Naveli.
You can check it out here on this link: https://www.youtube.com/watch?v=l-t67rrgNMI&feature=youtu.be
 Now, this is a letter which should be mandatory reading for every woman out there.